1.866.424.0575
How many times have you wished that you could have a decent radio while driving your delivery truck. You listen to your tunes to and from work in your personal vehicle and spend all day driving around in a vehicle that doesn't even have or has a poor factory radio in it. You would like to listen to your IPod or MP3 player or CD but there is no easy way to do it with the limited radio in the company delivery truck. Portable Tunes has just the solution for you. A "Plug and Play", portable 12 volt radio that can play your tunes and go home with you at the end of your shift. Purchase a ready built unit, or build your own with a DIY Kit.
Designed for the delivery truck driver who wants a portable 12 volt radio system in their delivery truck. Now you can take your tunes to work.
with a portable 12 volt "plug & play" delivery truck radio
NOTICE: Delivery drivers, short haul drivers or any driver who operates a vehicle daily servicing a route. Will your company allow you to upgrade the factory radio to a better version. Can you play your Ipod while driving your route? If the answer is no, here is an option for you. A 12 volt portable radio designed not to effect the operating system of the delivery truck. Designed to be removed daily at the end of the service day. Simply unplug it from the lighter and take it home or put it in your locker. Complete self contained portable 12 volt radio that makes your day go a little better
Build it Yourself KIT
Portable Tunes is a versatile product. Ready to use out of the box in a FedEx truck or postal truck or any delivery truck. Use one of our kits to build one from scratch or a prefab kit where you just add your radio. Save money and build your own or build one for a friend. Take it to the level you always wanted for a portable 12 volt delivery truck radio.
Featuring: "PORTABLE TUNES"
Requirements: Works with any 12 volt system US or European. Sound enhanced to give you the ultimate sound in a small portable 12 volt radio system. NOTE: PTUNES2 features selective European Tuners. Delivery Truck Radio ships Portable Tunes to the US & International territories.

Portable 12 volt radio featuring easy removal and hook-up for your LLV Postal truck, FedEX, truck or any delivery truck you want tunes. International shipping available
Portable Tunes... are available in three
delivery truck radio versions. All feature portable install and will work on any 12 volt system. All can be mounted vertical or placed on dash or flat surface. Choose the PTUNES1 for basic entertainment featuring a am/fm stereo with aux input or for those who need more features choose the PTUNES2 system. Available features include aux input, Ipod direct plug in, satellite radio, as well as Bluetooth. Pick from 3 popular brands of stereos with our PTUNES2 version. Start with our prefab unit and add the stereo of your choice. The only limitation is your imagination with Portable Tunes delivery truck radios.
ADVANTAGES:
• Runs off vehicle power not batteries
• Rugged built for everyday use
• Small footprint
• Totally Portable
• Easy hook-up
• Has all the latest features you want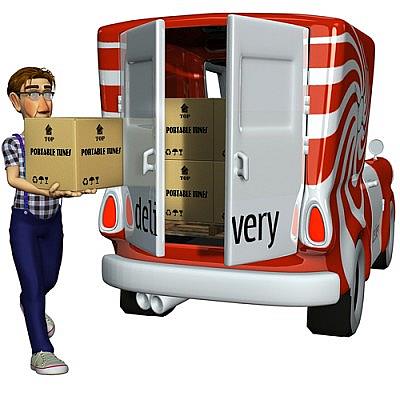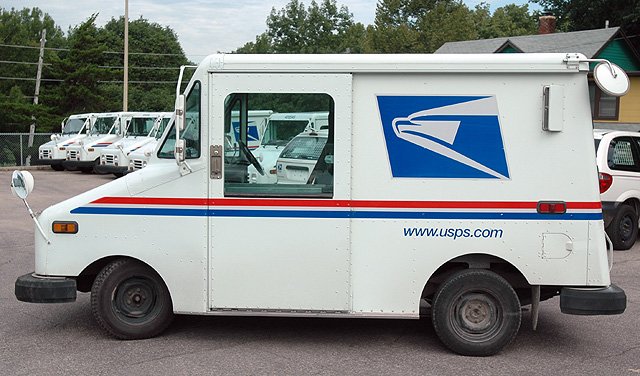 UPDATE:
Now shipping 12/24 volt radio system for your Yard Truck, Terminal Tractor, Trailer Jockey, Yard Mule, Yard Spotter, Yard Jockey, Ro-Ro Truck, Shuttle Spotter

Customer email:
LLV driver, LOUIS A, The day is shorter with tunes. You have the only system like this anywhere. Glad I found you on the web. Use the Weather Band as well