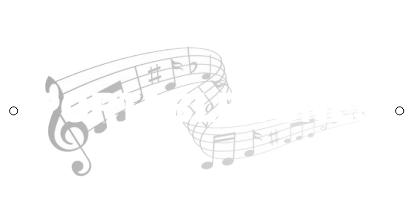 Now You Can Take Your Tunes To Work. A convenient quality portable stereo for easy "Plug & Play" tunes.
At the heart of every PTUNES 2 is this unique housing. A ABS enclosure that not only houses 2 heavy duty 4in speakers but a standard Din size radio. By allowing a standard size radio, it opens up to portable tunes all the features that are available from the major electronic radio manufactures.
Now you can even get a CD Player, a Satellite Radio or a radio with Bluetooth. Endless possibilities of features. With such a wide array of radio we have selected a few that are outstanding and offer the most popular features that consumer want and need for a portable tune system.

Common attributes shared by all are: Dimensions: W11" L10" H5", Convenient Carry Strap, Easy Hook-Up Lighter Power, 15in Rubber Duckie Antenna, 4in 30watt HD Speakers and installed sound enhancement. Optional individual Accessories across all units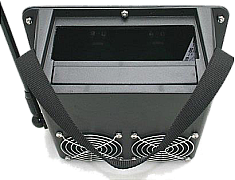 GOOD
AM/FM/CD/AUX/USB
KENWOOD KDC -168U
BETTER
AM/FM/USB/AUX/BT/SAT
KENWOOD KMM - BT325U
Includes
BEST
AM/FM/CD/USB/HD/SR/BT
Jensen JHD1635BT
If you want the...
ULTIMATE... HEAVY DUTY RADIO... A full featured radio built for a rough use, dust, moisture and continuous operation. This radio will outlast the other offerings
AM/FM/CD/USB/AUX/SR/BT NOTE this radio will remember the stations and settings you have programmed up to 30 days unplugged. (Dash Mount includes 4 rubber feet).
There are many other radios we sell that will also work in this unique housing. If you would like a different brand or model, give us a call and we can build you a custom version. 866.424.0575 or text to 336 528 9198










FEATURES
JHD36A
12V DC power
Control stereo functions from your smart device with the JENSEN JHD Control app
180 watts max (45W x 4)
Electronic AM/FM tuner (US/Euro)
Audio streaming and controls (A2DP/AVRCP) from Bluetooth-enabled devices
Receives phone calls (HFP) from Bluetooth-enabled phones
SiriusXM-Ready™ (requires separate antenna and subscription)
NOAA seven-channel weatherband with SAME technology
iPod/iPhone ready via front USB
30 sec. Electronic Skip Protection (ESP)
Front and rear AUX input Pre-amp out (RCA) Public Announcement (PA) ready
Full dox matrix LCD with white LED backlighting Amber backlit buttons
Non-volatile memory Low-battery alert (Voltage < 10.8 VDC)
12/24 hr selectable clock with Super-Cap, 30-day power back-up
Conformal coated PCB
IR remote control ready Channel lock RBDS

Owners Manual















With the large variety of features available today PORTABLE TUNES has decided to use ICONS to help you find the right radio for your PTUNES2. Mouse over the ICON and you will see what feature is represented.
Add a Satellite Tuner to your PTUNES 2/ 36HD and
SAVE $25.00
for the total package. Mount your Sat antenna outside and listen to uninterrupted music all day without commercials
PTUNES 2/ 36HD
$ 529.99 - 539.99
PTUNES 2/ 36HD + SAT
$ 604.99 - 614.99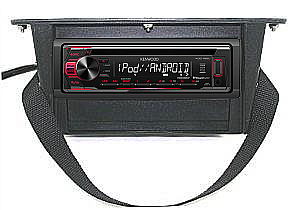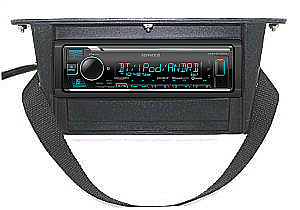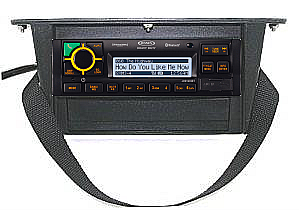 PTUNES 2/ GOOD
$315.99 - 325.99
PTUNES 2/ BETTER PLUS
$405.99 - 415.99
PTUNES 2/ BEST
$484.99 - 494.99























General Features:

CD receiver with AM/FM tuner
Built-in MOSFET amplifier (22 watts RMS/50 peak x 4 channels)
Detachable face with 13-digit LCD display and red button illumination
Plays CDs, CD-Rs, and CD-RW discs including discs loaded with MP3 and WMA music files
USB on face / AUX
Smartphone Features:
iPod/iPhone control (also compatible with Music Control app for select Android phones)
Pandora and iHeartRadio control with iPhone

Owners Manual
General Features:

Digital media receiver (does not play CDs)
Built-in MOSFET amplifier (22 watts RMS/50 peak x 4 channels)
Kenwood App Remote lets you control receiver settings with your smartphone
Built-in Bluetooth for music streaming and hands-free calling
Plays MP3, WAV, AAC, WMA, and FLAC music files
Pandora and Spotify Internet radio control with iPhone and Android
Super-bright 1.5 line LCD display with variable-color illumination

Smartphone Features:
iPod/iPhone direct connection via USB
Control and charging of select Android devices using the USB connection
Connect two phones at once

Owners Manual
INCLUDEDS SXV300V! + Small Mag Sat Antenna
General Features:

•Maximum power output: 180 watts
•12V DC power system (3-wire)
•Electronic AM/FM tuner (US/Euro selectable)
•iPod and iPhone ready via USB •Bluetooth (HFP, AVRCP, A2DP protocols)
•SiriusXM-Ready (SIRIUS satellite subscription and separate SXV300V1 tuner required)
•Full seven-channel NOAA weatherband tuner with S.A.M.E.
•RBDS with PTY search
•Front USB input for playback of MP3 and WMA audio files
•Front and rear AUX input •Auto-store and preset scan
• Public announcement ready (PA)
•Clock, 12/24 hour selectable with alarm
•EQ presets (flat, rock, pop, classical, user settings)
•Full dot matrix LCD with white LED backlighting
•Non-volatile memory for station presets, audio settings and setup menu option settings
•Conformal coated PCB •Low battery alert

Owners Manual

BT Mike is mounted to the outside of the case.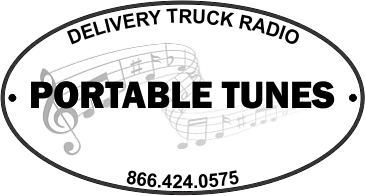 Drive a big delivery truck like a semi. Look at the radio offerings at BIG RIG STEREO.com for a large selection of semi truck radios